We are passionate quilters and knitters, constantly creating our own patterns and enjoying making those of other designers.
We get very excited about what we do, and we love to see what you've achieved!
Come in for some show and tell with your creations, share your knowledge and experiences, and we'll share ours too.
We are currently in the process of building a new website.
Please bear with us as we transition. You can still place orders online.
Robyn, Luchelle, Julie and Dawn
Designer Spotlight – Tula Pink
This is one rocking designer – Tula Pink fabrics are out there, bright, different and quite amazing.
Some of the best fabrics for fussy cutting and using with English Paper Piecing such as the Tula Nova, or piecing in projects like the upcoming Block of the Month, Tula Nebula.
The latest range in store is Lineworks, and it is sensational. Let it bend your mind a little in the Tula way.
Check out Tula Pink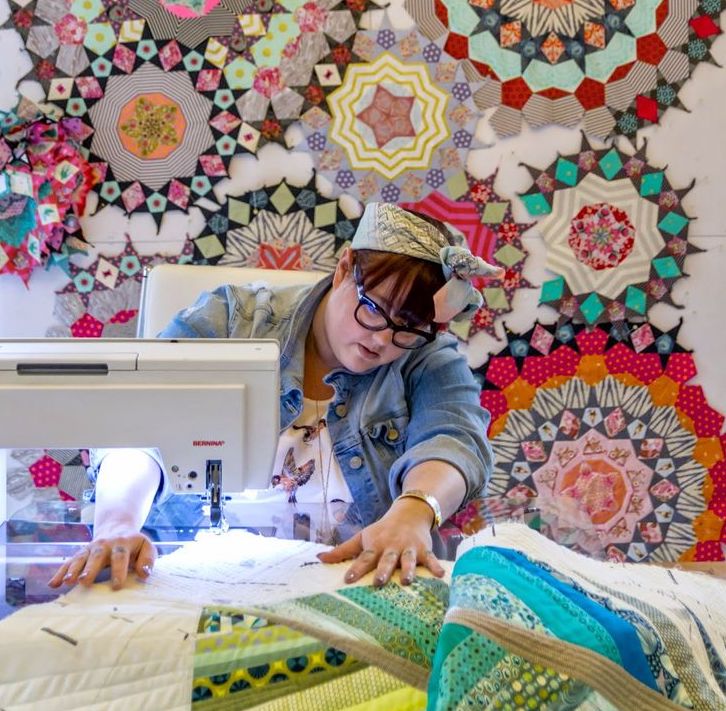 Join the Secret Service!
Ever wondered what being a SUPER VIP might be like? Chauffeured limousines, champagne for breakfast, a personal chef?
We can't give you any of that, but you can join our Secret Service – a very unassuming card that gives you the benefits of a Very Special Customer indeed!
Click below for a peek at just some of the benefits – please be aware, we haven't listed very many, they are a secret after all.
Check out the Secret Service Card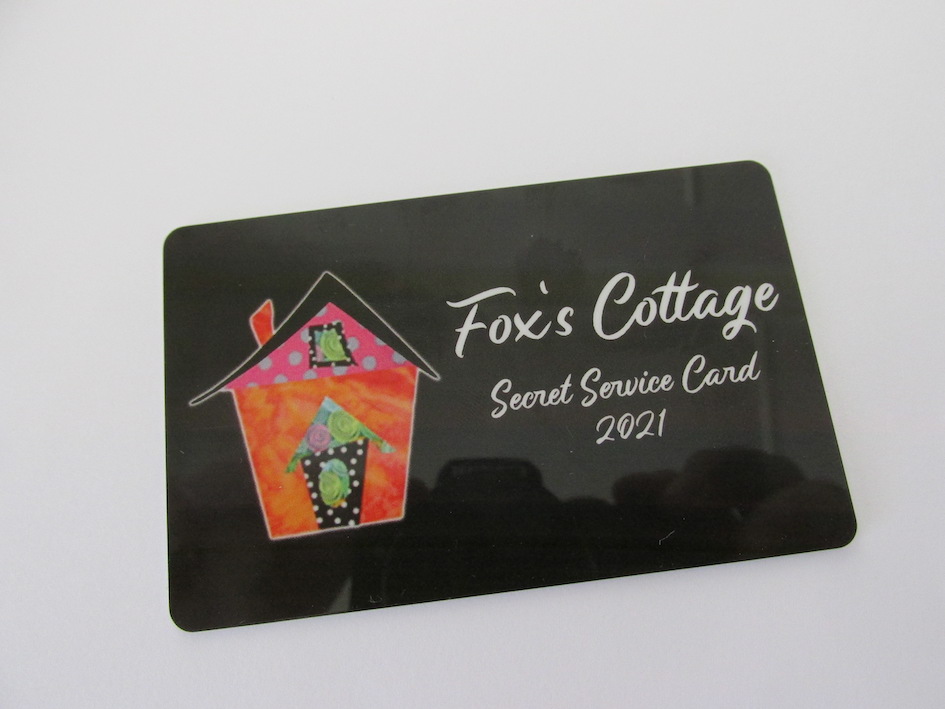 Casual daily classes
EPP Groupies with Julie – every 2nd Monday.  $2 per session, 10am-1pm.  Contact us for the next class.
Twisted Stitchers Knitting drop in with Robyn.  $2-$10 per session, 10am-1pm.  Here to answer your questions, help with techniques and knit along with you.  Every Tuesday.
Quilt Gossip.  Get together with other quilters and stitch the morning away – work ethic optional! $2 per session, 10am-1pm.
This is also a good day to come in with any quilt questions we can help with – $10 per lesson.
Stitch-n-Bitch sessions – come and join other quilters, share and learn from each other. $2 per session, 10am-1pm.
Beginners – this is the best day for you, $10 per lesson.  Come and talk to us about getting started.
BOM Sundays – a great day to come and work on your Block of the Month quilts and projects.  Settle in for a couple of hours without interruptions, $2 per session. 10am-2pm
Upcoming Classes at the Cottage
Register interest for 2021
Book for Jo's class
byAnnie Ultimate Travel Bag with Jo Hollings